Winawood Garden Furniture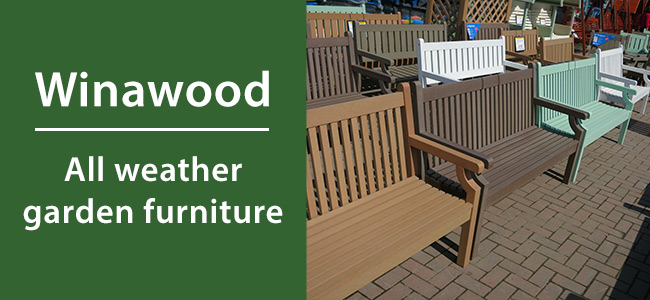 The new range of Winawood garden furniture is revolutionising the UK garden furniture market, giving customers the best of both wood and all weather furniture in one. The wood-effect benches and dining sets are heavy duty, built to withstand the harsh British weather, and to look and feel like wood (with an added grain effect). The video below from Garden Centre Shopping UK has some further information on the Winawood range:

Winawood Benches
These are traditionally in the Winawood sandwick style, such as the Sandwick 3 seater Winawood bench, or the two seater Winawood bench. They're available in various colours, including:
Teak Winawood benches
Brown Winawood benches
Duck egg green Winawood benches
We recommend you choose a provider who provides the 2 year warranty, and offers UK home delivery. The Winawood bench is very easy to assemble, and doesn't warp like wooden benches which means all the parts always fit together perfectly.
I'm the site admin here at sw-ruralgateway.info, and I blog about various topics based on my hobbies, including websites, gardening and other outdoor adventure related news around the UK and abroad. Using the comments section on this site is the best way to provide me feedback to ask about things or to suggest article topics. I occasionally accept contributed articles if I feel they are high quality and suitable for the target audience of my blog.